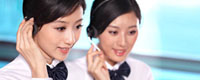 Name: Justin Day
Tel: +86 576 8703 4108
Fax: +86 576 8847 6717
Mobile: +86 189 5857 3801
E-mail: [email protected]
Add: Xianshui Development Zone, Hengxi, Xianju, Taizhou, Zhejiang, China
Skype: sinosafety
MSN: [email protected]
QQ: 285318752








Product name : Lighting capacitor

Product No. : 2015114205010
Details:
SINO CBB66 Lighting capacitor
SINO #CBB66 Lighting capacitor use thickened metallized polypropylene film as medium. They with low loss, high insulation resistance, self-healing, stable performance, impact resistance and current overload capacity. They are adopted second-generation mechanical explosion-proof design, with higher reliability and outboard discharge resistor.
SINO lighting capacitor especially fit for metal halide lamp, fishing boats, and other start and run the lighting circuit.
MSDS of SINO #CBB66 Lighting capacitor

Maximal temperature
Rated Voltage (V AC)
Capacitance Range(μF)
Capacitance Tolerance
Test Voltage
Loss Tangent
Operating frequency
70
120~540
3~100
±2% ±5% or Fulfilled upon request
T-T:2.0Un/2S
Tanδ≤0.002(100Hz)
50/60Hz
85
100
T-C:≥2200VAC/2S