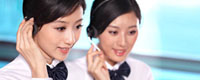 Name: Justin Day
Tel: +86 576 8703 4108
Fax: +86 576 8847 6717
Mobile: +86 189 5857 3801
E-mail: [email protected]
Add: Xianshui Development Zone, Hengxi, Xianju, Taizhou, Zhejiang, China
Skype: sinosafety
MSN: [email protected]
QQ: 285318752








Sino Capacitors Technology Limited is Keyfun group subsidiary company and have been distributing capacitors since 2008.
As one of leading manufacture we provide a wide variety of products in capacitors. Product range including CBB60, CBB61, CBB65, CBB66, CBB80, CD60, SPP series AC capacitors, DC filtering capacitor, capacitor voltage absorption, low-voltage capacitor, power compensation capacitors, DC capacitors, parallel compensation capacitors and some other related items. We have ISO certificate, and most product meet UL, CUL, TUV, CE, CQC and ROHS standard.
Sino make every effort we can to improve our quality by keeping our factories with the latest and most up to date machinery in order to keep up with competition. For obtaining the best services and best quality products, Sino is your top-one selection.