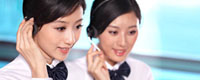 Name: Justin Day
Tel: +86 576 8703 4108
Fax: +86 576 8847 6717
Mobile: +86 189 5857 3801
E-mail: [email protected]
Add: Xianshui Development Zone, Hengxi, Xianju, Taizhou, Zhejiang, China
Skype: sinosafety
MSN: [email protected]
QQ: 285318752








Product name : Anti-explosion capacitor

Product No. : 20151151202
Details:
SINO CBB80 Lighting capacitor
SINO #CBB80 Lighting capacitor use thickened metallized polypropylene film as medium. They with low loss, high insulation resistance, self-healing, stable performance, impact resistance and current overload capacity. They are adopted second-generation mechanical explosion-proof design, built-in high reliability automatic explosion-proof device and discharge resistor.
SINO lighting capacitor especially fit for high pressure sodium lamp, mercury lamp, fluorescent lighting, metal halide lamp and so on.
MSDS of SINO #CBB80 Lighting capacitor

Capacitance Range
3μF~60μF
Rated Voltage
250V~450VAC(50/60Hz)
Capacitance Tolerance
±2%,±5% or Fulfilled upon request
Loss Tangent
Tgδ≤0.002(50Hz-100Hz)
Standard Temperature
-25℃~+70℃、-40℃~+85℃
Climate Class
25/70/21,40/85/21
Examine Voltage
Between derivation terminals
AC≥2.00Un 2S no breakdown
Between derivation terminals and shell
AC≥2000V 2S no breakdown
Insulation Resistance
Between derivation terminals
Rj·C≥3000MΩ.μF
Between derivation terminals and shell
Rj≥1000 MΩ
Discharge performance
The balance voltage below 50V after 60S no electricity
Executing Standard
GB18489, GB/T18504, IEC61048, IEC61049, EN61048, EN1049, UL810