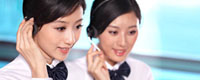 Name: Justin Day
Tel: +86 576 8703 4108
Fax: +86 576 8847 6717
Mobile: +86 189 5857 3801
E-mail: [email protected]
Add: Xianshui Development Zone, Hengxi, Xianju, Taizhou, Zhejiang, China
Skype: sinosafety
MSN: [email protected]
QQ: 285318752








Product name : AC run capacitor

Product No. : 201511321838
Details:
SINO CBB65 AC run capacitor
2. High quality capacitor
3. Explosion-proof structure
1. Cylindrical aluminum outer shell. With pressure-isolation explosion-proof device. Welded pads lead-out.
2. Small bulk volume and light weight. Easy and reliable installation. Good spontaneous cure.
3. Application of P-ZnRx and many other high-tech results. SINO #CBB65 capacitor with good electric feature and high reliability.
4. Large resistance to electric shock. High electric resistance.
5. Suitable for start and running of 50Hz/60Hz AC motor. Especially suitable for application in series-parallel networks of domestic electric appliances such as air conditioners, refrigerators, washing machines and lights.
MSDS of SINO #CBB65 AC run capacitor

Capacitance Range
5μF~80μF
Rated Voltage
250VAC~500VAC(50/60Hz)
Capacitance Tolerance
±5% or Fulfilled upon request
Loss Tangent
Tgδ≤0.002(50Hz-100Hz)
Standard Temperature
70℃, 85℃, 105℃
Climate Class
25/70/21, 40/85/21
Test Voltage
Between terminals
AC≥2.00Un 2S NO BREAKDOWN
Between terminals and case
AC≥2000V 2S NO BREAKDOWN
Insulation Resistance
Between terminals
Rj·C≥3000MΩ.μF
Between terminals and case
Rj≥1000 MΩ.μF
Security Level
P1, P2
Executing Standard
GB/T3667.1-2005, IEC60252-1:2001, IEC252